TODAY ONLY:

UPGRADE YOUR
ORDER AND GET THE ULTIMATE
DIABETES FAT LOSS
STACK FOR ONLY $127 $27
SINCE YOU HAVE BOUGHT
MASS – YOU MAY ASWELL
FOLLOW UP ON IT AND REVEAL ALL THAT HARD EARNED
MUSCLE MASS.
Step 1: Create Account >> Step 2: Customize Order >> Step 3: Order Complete
HERE'S WHAT YOU GET WITH

DIABETEIC SHRED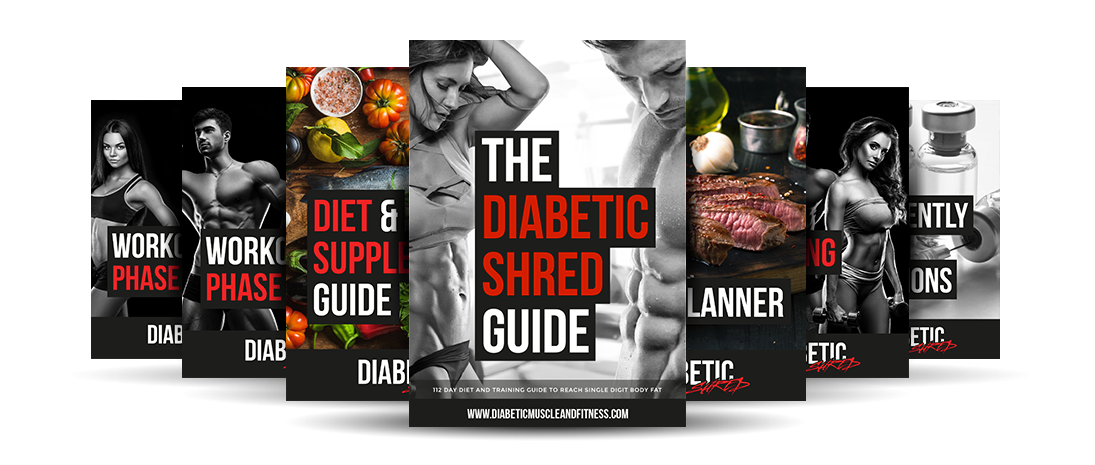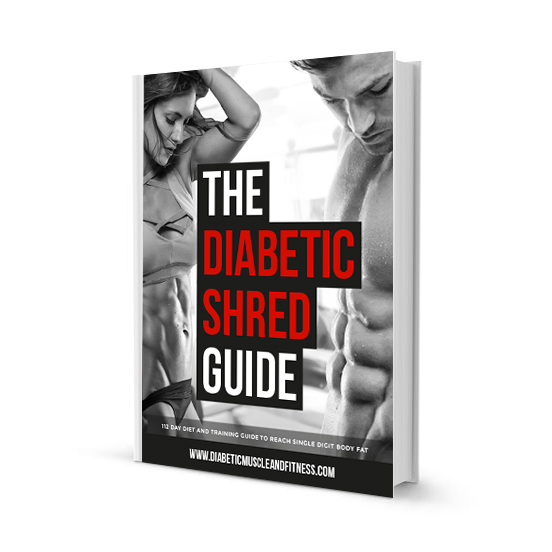 The operations manual provides you with a step by step overview of what you need to do, when you need to do it by and what results to expect. It explains how to assess and adjust your diet/training for optimal results. It also provides a key insight into managing your diabetes during the cut.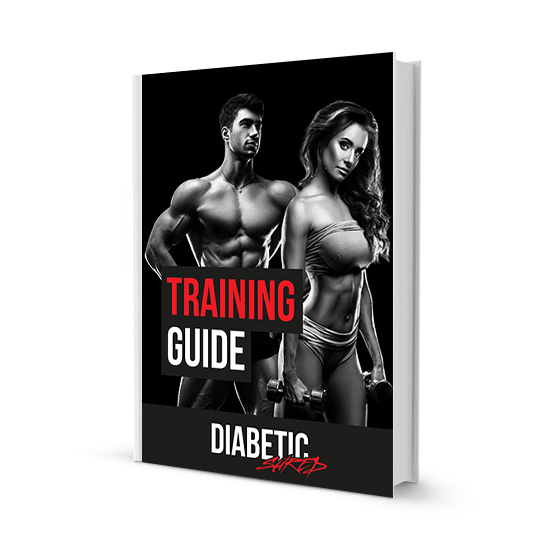 A detailed overview of your entire 112 days of training. It explains the principles of Intensity, volume, rest intervals, effort, tempo, frequency, exercise selection and programmed down time.

It also discusses the controversial topic of cardiovascular training as a tool for ramping up fat loss and helping mange diabetes.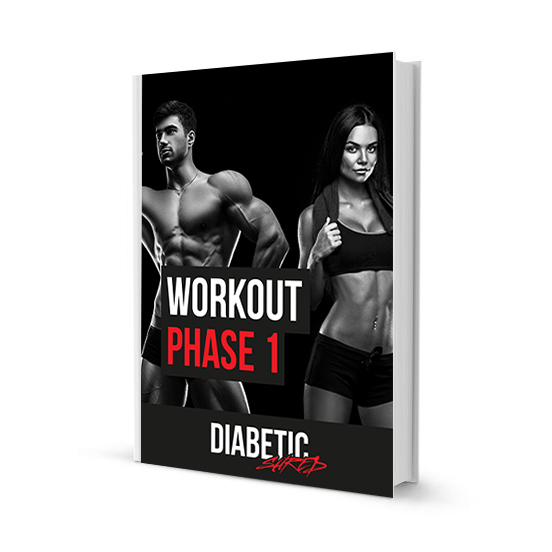 A 7-week whole body training protocol designed to build maximum strength.

Includes exercise structure, tempo, sets, reps

and advance training variables for rapid fat loss. Plus, scheduled de-training to recharge your system.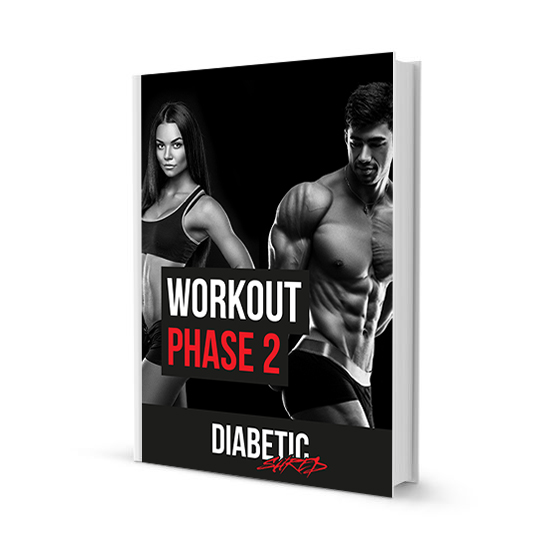 A 7-week mix of muscle hypertrophy and conditioning work designed to increase muscular size and improve conditioning.

Includes exercise structure, tempo, sets, reps

and advance training variables for rapid fat loss. Plus, scheduled de-training to recharge your system.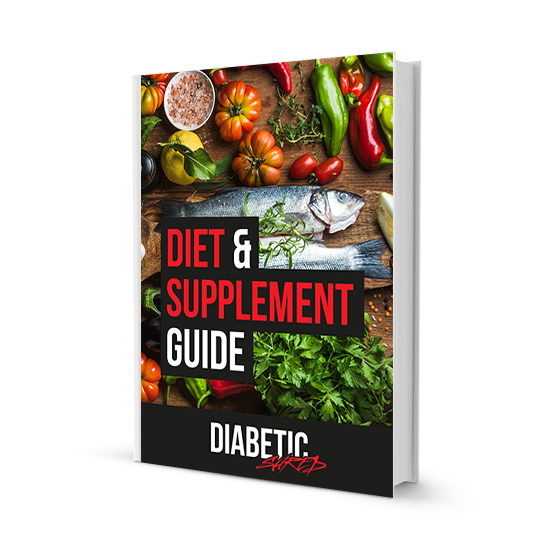 DIET AND SUPPLEMENT GUIDE



A detailed guide of how to eat during a shred. How to build a proper shredding diet from the plate up. Including how to manipulate your calories and macronutrients for long term dietary adherence and success.
All the necessary supplements you can stack on top of your diet to help with the shred.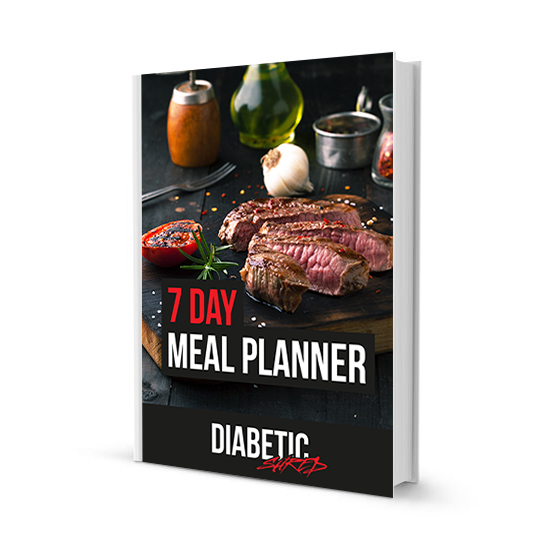 EXAMPLE 7 DAY DIET MEAL PLANNER



A detailed 7-day meal plan tailored to your gender, calorie needs and body mass. The plans include complete macros for EVERY meal making it easy to swap foods around to meet your needs and personal preferences.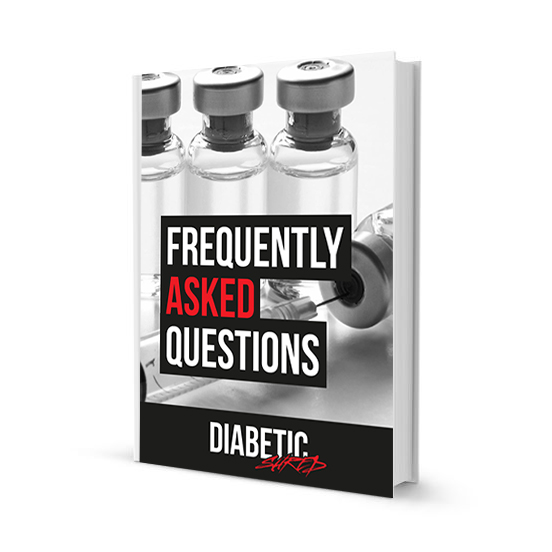 FREQUENTLY ASKED QUESTIONS



A selection of the most frequently asked questions about getting shredded whilst living with diabetes.
BUY TODAY AND GET A FREE 365 DAILY TRACKER USED BY MY PERSONAL TRAINING CLIENTS - FREE (USUALLY $50)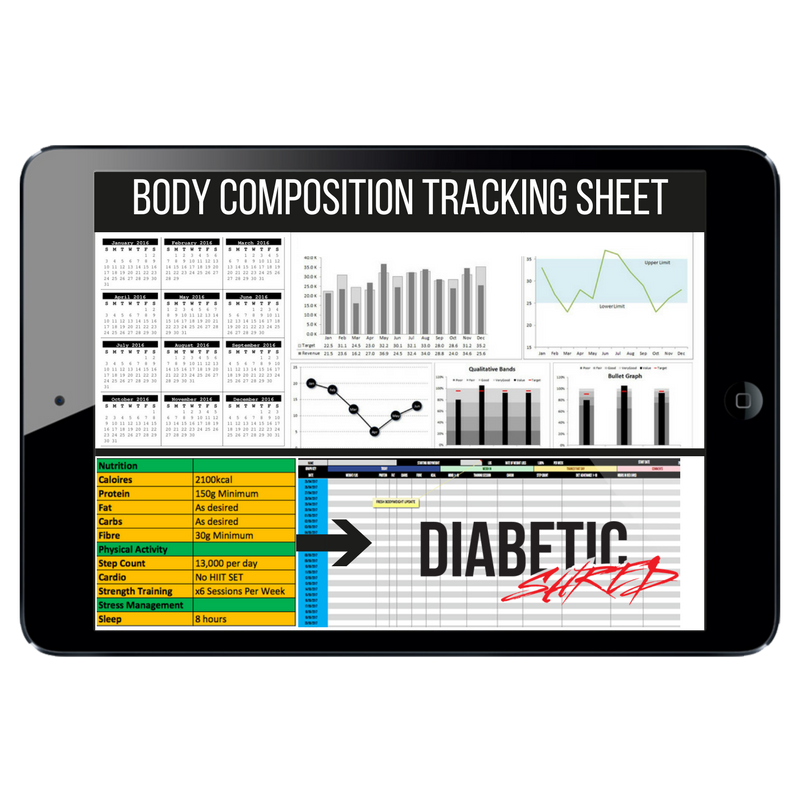 P

LUS I'LL GIVE YOU ALL SIX COPIES OF THE FAMOUS ULTRA LEAN DIABETIC




COOKBOOK.

SHRED FAT WHILE FEASTING ON THE FOODS YOU LOVE!

10 Ultra Lean Breakfasts

10 Ultra Lean Lunches

10 Ultra Lean Dinners

10 Ultra Lean Desserts

10 Ultra Lean Smoothies

50 Ultra Lean Snacks (Comes free if purchased today)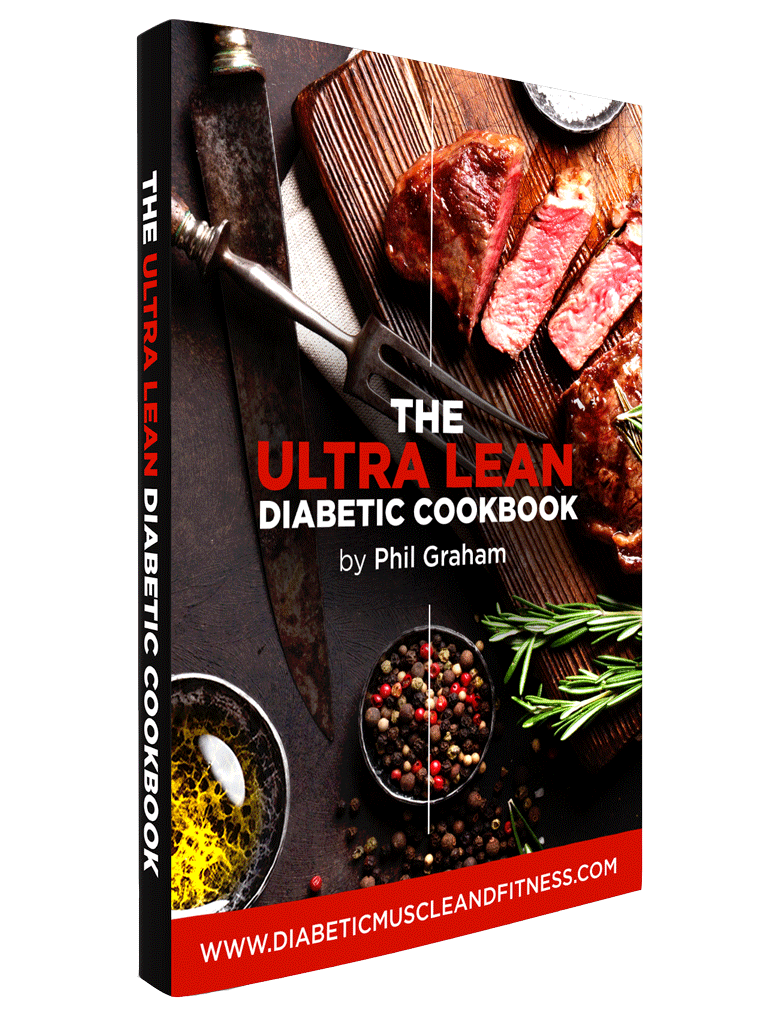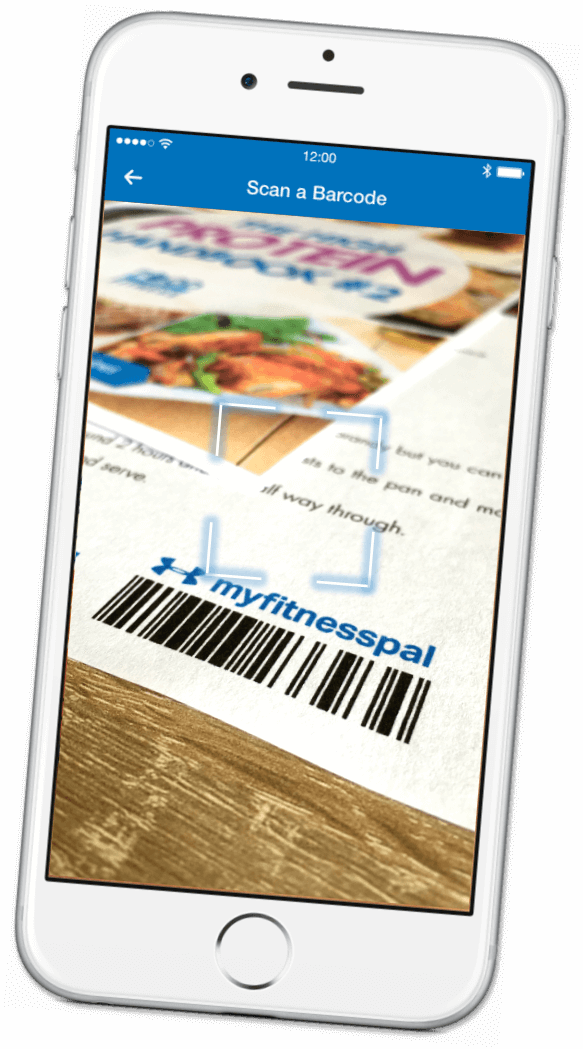 Full Nutrition Breakdown Scalable on MyFitnessPal

Super Convenient 5-Minute Healthy, Fat Loss Meal Ideas.


Diabetes Friendly Cheat Meal Ideas.


Ingredient's Listed in grams and OZ.


Internationally Friendly Ingredients.


Calorie Controlled Serving Sizes.
Used by Professional Fitness Models to keep Hunger Locked Up All Day
Long!
IF YOU UPGRADE TODAY YOU'LL HAVE EVEN MORE REASON
TO FOLLOW THROUGH, AND BUILD THE BODY OF YOUR
DREAMS - WHAT'S STOPING YOU?

SAVE 80% TODAY ONLY:

DOWNLOAD THE MOST EFFECTIVE FAT LOSS PROGRAM FOR MEN AND WOMEN WITH DIABETES!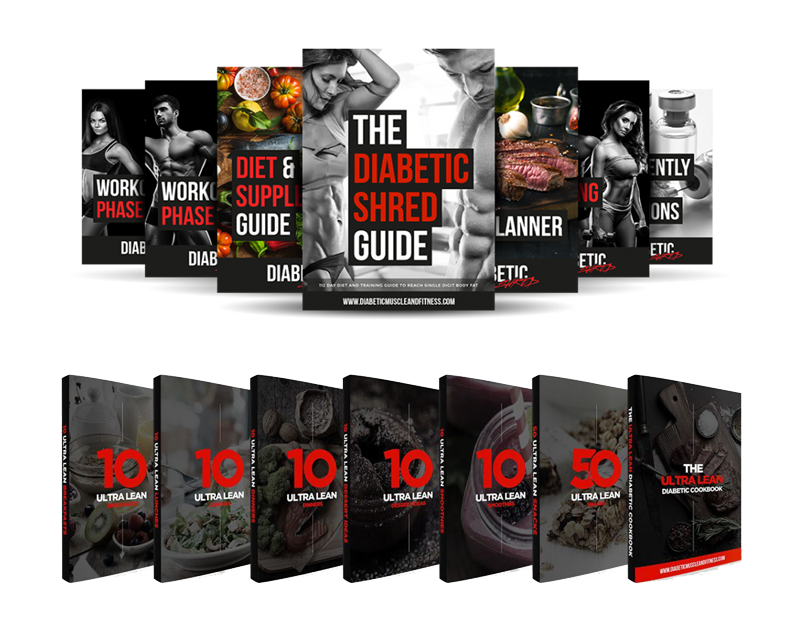 ONLY AVAILABLE FOR THE NEXT 48 HOURS!

1
day
23
hours
57
minutes
59
seconds
All infromation is encrypted and transmitted
without risk using a Secure Sockets Layer Protocol.
This is the bottom slider area. You can edit this text and also insert any element here. This is a good place if you want to put an opt-in form or a scarcity countdown.