Age – 27 Years Old.
Q. Where do you live?
Sydney, Australia.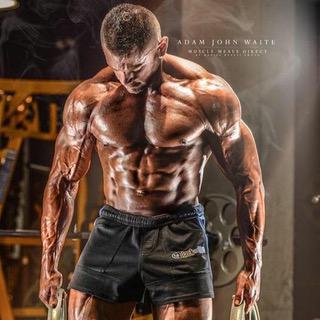 Q. Tell us about yourself?
I am currently studying at university to become a High School Teacher. I am also a sales representative of an Australian supplement company called Advanced Sports Nutrition.
Q. How long have you had Type 1 diabetes?
I was diagnosed back when I was 12 years old. I've been living with diabetes for 15 years now.
Q. Pens or Pump? Any preference?
I was on a pump for three years. However, I switched to single injections and feel they work better for me.
Q. How often do you check your blood glucose?
8-9 Times a Day
Q. Recent A1C?   
5.8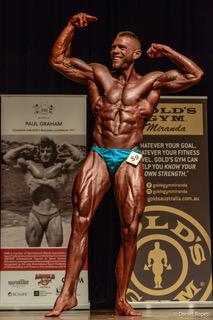 Q. Tell us about your bodybuilding and fitness lifestyle?
I always wanted to compete as a bodybuilder; however, being diabetic there wasn't much information on how to diet down for contests, nevermind grow in the off-season.
I contacted an IFBB Pro Bodybuilder called Colette Nelson from the United States. Colette is a Diabetic Educator and helped me manage my diabetes and competition prep.
Colette taught me how to manage my insulin while consuming a low carb/high fat/high protein diet. She explained how a diabetic's body and hormones differed to those without diabetes.
I eat, sleep and breath the diabetic bodybuilding lifestyle.
My health is crucial to me!
Q. Can you give an example of your daily diet plan?
My diabetic bodybuilding diet consists of the following:
– 150-200g of protein source (chicken, steak or salmon) each meal.
– I also include fats in each meal such as Avocado, Walnuts, Whole Eggs.
– The only time I consume carbs are 90 mins pre-training and immediately after. My usual is 450g white potato pre- and post-training
I also salt all my foods. (A Trick 😉
Off-season my dietary fats as it plays a big role in hormone production, especially testosterone.
Q. What aspect of diabetes holds you back the most?
I've always wanted to become a police officer since I was four years old. However, being Type 1 in Australia means you cannot join the police force.
I see diabetes as a blessing in disguise as I'm able to inspire other diabetics and look after my body at the same time
Q. Top 3 Tips for managing your diabetes? 
1. Keep your body fat low year round.
2. Check your blood sugar levels every 2-3 hours to make sure they are in range.
3. Don't be scared to achieve greatness if you want to run a marathon or get up on stage. EDUCATE AND RESEARCH. There are millions of diabetics in this world and every little bit of knowledge can make a significant impact on your end goals.
Q. What is the best piece of advice you could give someone who has recently been diagnosed with diabetes?
Educate yourself.
Read and ask questions.
Doctors only go so far with their advice.
Go out of your way to speak to other diabetics like Phil who have conquered the disease and achieved great success.
TOUGH TIMES DON'T LAST, TOUGH PEOPLE DO!