GROW MUSCLE & BUILD STRENGTH FASTER THAN EVER BEFORE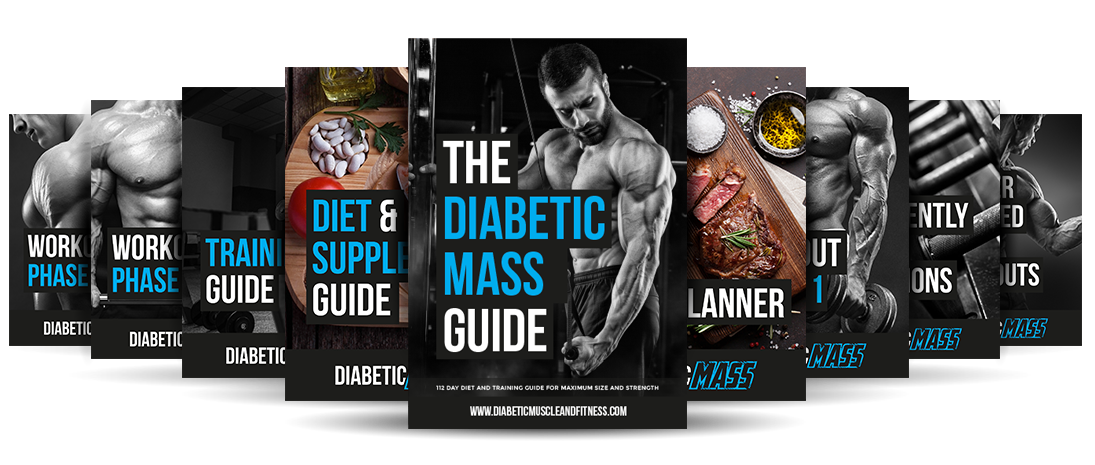 you'll be utilising the best scientifically proven
Training methods for rapid Muscle growth
and sustainable fat loss
A FULL 21 WEEK MASS GAIN SYSTEM for dedicated gym goers living with DIABETES.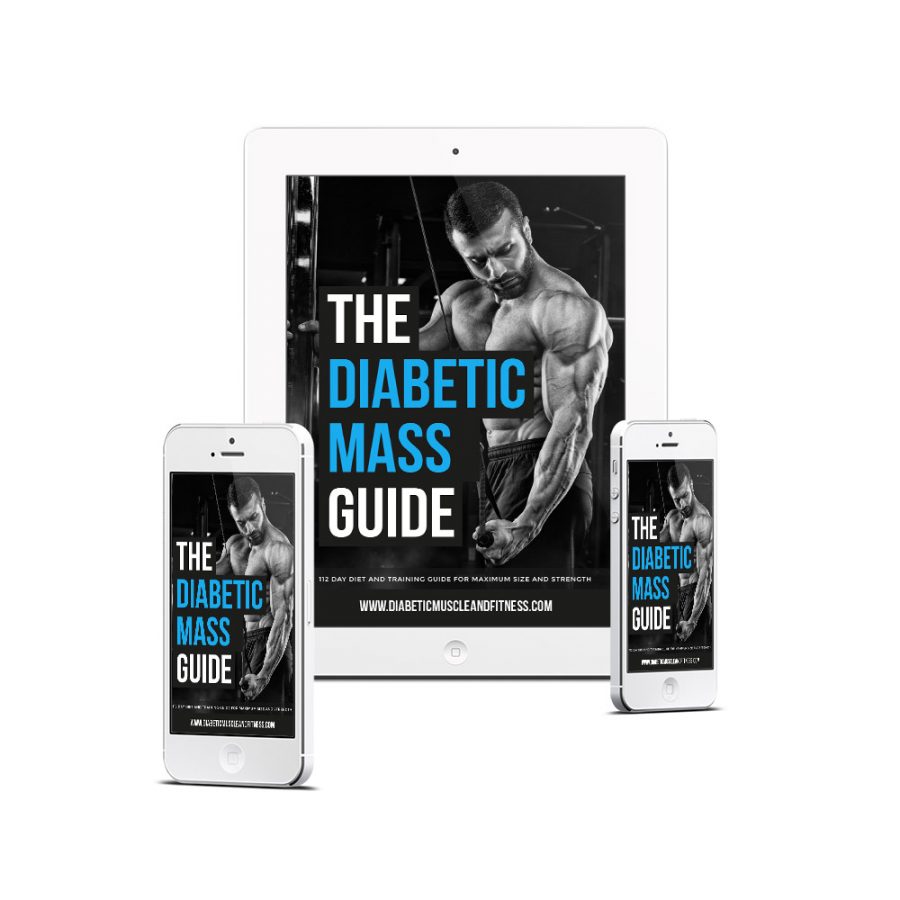 Specifically designed for:

Males and Females with Type 1 diabetes who want to add lean high quality muscle mass using the most evidence based scientific diet, training and supplement methods.

Hard gainers who have struggled for years to gain good quality 'bulk'.

Diabetic trainees and bodybuilders coming off a cut, or contest prep.

People who want to get jacked in the quickest way possible without steroids.

Diabetics who know mainstream fitness advice isn't for them.

Diabetics who are generally confused with all the conflicting diet and training advice they hear and see in the gym, on the internet and social media.

Diabetics who want to learn from another diabetic who's been there done that x10 over.
BODYBUILDING WITH DIABETES CAN BE TOUGH.
1.  HYPERGLYCEMIA
INCREASES
MUSCLE PROTEIN BREAKDOWN AND REDUCES
PROTEIN SYNTHESIS. (1,2,3,4,5)
2.  HYPOGLYCEMIA STRESSES THE CENTRAL NERVOUS SYSTEM DRAINING YOU OF MUCH NEEDED PHYSICAL AND MENTAL STRENGTH. (6,7)
3.  HYPERGLYCEMIA CORRELATES WITH INCREASED INFLAMMATORY AND OXIDATIVE STRESS RESPONSES, WHICH CAN BE HIGHLY DETRIMENTAL TO KEY EXERCISE-ASSOCIATED CARDIO-PROTECTIVE PATH- WAYS. (3)
4.  HYPERGLYCEMIA CAN LEAD TO GLYCATION OF THE JOINTS, WHICH REDUCES MOBILITY AND RANGE OF MOTION. (2)
5.  FEAR OF TAKING A HYPO DURING AND AFTER EXERCISE CAN BE DISCOURAGING. (2)
6.  Exercise-induced hypoglycemia reduces both voluntary force and the level of muscle activation. (8)
7.  HYPERGLYCEMIA PROMOTES ELECTROLYTE IMBALANCES DECREASING PERFORMANCE AND INCREASING RISK OF DEHYDRATION. (1,2)
Uncontrolled diabetes is the enemy to building physical strength and size.
but, that's ONLY HALF THE BATTLE…
7 OTHER REASONS YOU'RE NOT GROWING.
1.  YOU DON'T KNOW HOW MANY GRAMS OF CARBS, PROTEIN AND FAT YOU SHOULD BE EATING
2.  YOU GAIN FAT EASILY.
3.  YOU DON'T KNOW THE BEST EXERCISES FOR MUSCLE GROWTH.
4.  YOU DON'T KNOW THE BEST REP/SET SCHEMES FOR MUSCLE GROWTH.
5.  YOU DON'T TAKE ADVANTAGE OF THE 'PROGRESSIVE OVERLOAD' PRINCIPLE or Advanced TRAINING TECHNIQUES.
6.  YOU'RE AFRAID TO TAKE TIME OFF FROM TRAINING WITHOUT FEELING GUILTY AND ANXIOUS YOUR MUSCLE MASS IS WASTING AWAY AND YOUR GAINING UNWANTED BODYFAT.
7.  YOU DON'T HAVE A SET PLAN TO FOLLOW.
Yes, There is, and that's exactly what this page is all about.
I brain stormed a no nonsense straight talking guide that provides you with all the information you'll ever need to continually add lean muscle whilst living with diabetes.
DIABETIC MASS IS A STRUCTURED 112 DAY BLUEPRINT
DETAILING THE EXACT PROCESS OF HOW TO BUILD MAXIMUM
AMOUNTS OF MUSCLE MASS WITH DIABETES.
It incorporates everything you need to know about building lean high quality muscle mass and strength with diabetes.

Nutrient dense, calorie controlled diet.

Periodized frequent strength training.

Scheduled periods of rest and de-training.

Appropriate physical activity (energy expenditure outside of training).


Strategies to identify and overcome plateaus.
Personally, I'd have given my right arm to have had this training system back when I first started my fitness journey with diabetes. It would have saved me so much time, money and effort!

Diabetic Mass includes 13 digital e-books. Order anywhere in the world using PayPal or your credit/debit card. Prices shown are in USD or GBP and will convert to your local currency wherever you are in the world. This website has the world's most secure payment system in place. Your details are safe.

CHECK OUT THE RESULTS!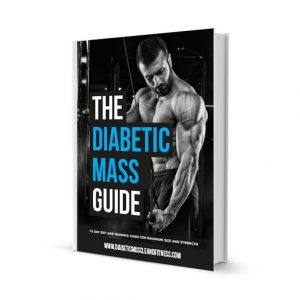 DIABETIC MASS
Operations Manual
The operations manual provides you with a step by step overview of what you need to do, when you need to do it by and what results to expect. It explains how to assess and adjust your diet/training for optimal results. It also discusses management strategies for diabetes during a mass gain phase.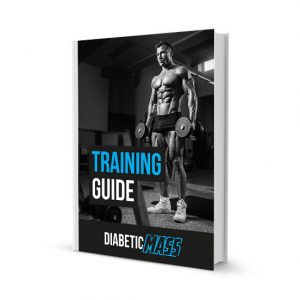 DIABETIC MASS
Training and Cardio Guide
A detailed overview of your entire 112 days of training. It explains the principles of Intensity, volume, rest intervals, effort, tempo, frequency, exercise selection and programmed down time. It also teaches you advanced training techniques that maximize growth. No more mindless training – you're training with clear intent.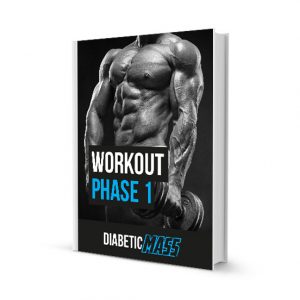 DIABETIC MASS
Workout Phase 1 (Weeks 1-7)
A 7-week split body training protocol designed to build maximum strength.
Includes exercise structure, tempo, sets, reps
and advance training tips for maximums muscle growth. Includes a scheduled de-training week to recharge your system. (You'll need it)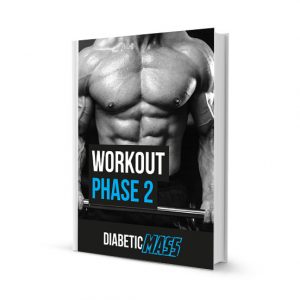 DIABETIC MASS
Workout Phase 2 (Weeks 7-14)
A high volume 7-week muscle hypertrophy program focused on building muscular size.
Includes exercise structure, tempo, sets, reps
and advance training variables such as weighted stretching to stimulate your muscle fibers from all angles.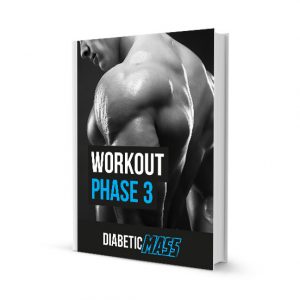 DIABETIC MASS
Workout Phase 3 (Weeks 14-21)
The final onslaught of diabetic mass targets every muscle group twice per week using a range of challenging exercises and rep ranges to target all mechanisms of hypertrophy. Similar to all the other workout plans, you'll get a crystal clear blueprint of each exercise, reps, sets, tempo, rest times and key execution tips. Be warned this phase is brutally hard.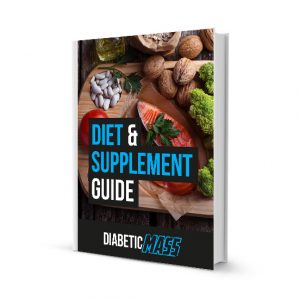 DIABETIC MASS
Diet and Supplement Guide
A detailed guide of how to build a proper mass gain diet from the plate up. Including how to manipulate your calories and macronutrients long-term term dietary adherence and success. All the necessary supplements you can stack on top of your diet to help with building rock hard muscle mass.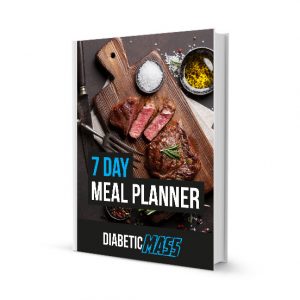 DIABETIC MASS
Example 7 Day Diet Meal Planner
A detailed 7-day meal plan tailored to your gender, calorie needs and body mass. The plans include complete macros for EVERY meal making it easy to swap foods around to meet your needs and personal preferences.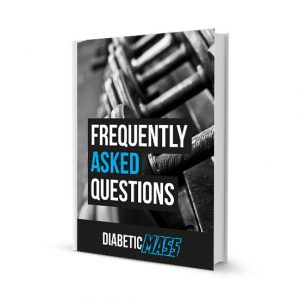 DIABETIC MASS
Frequently Asked Questions
A selection of the most frequently asked questions about building muscle mass whilst living with diabetes.
BUY TODAY AND GET THESE 2 AWESOME BONUSES
(NORMALLY WORTH $75)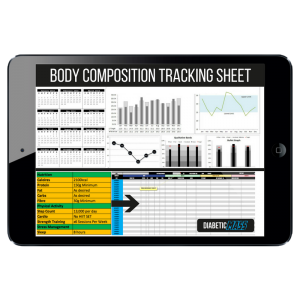 BONUS: DIABETIC MASS
365 DAY TRACKER SHEET
An easy to use daily tracking sheet that keeps you accountable. The sheet tracks everything including dietary intake, physical activity, training, diabetes, mood and adherence for a full 365 days. It's yours for life and can be used after the plan.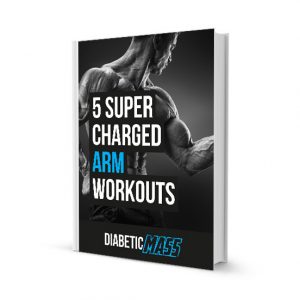 BONUS: DIABETIC MASS
5 SUPER CHARGED ARM WORKOUTS
5 highly advanced arm training programs for you to add after you finish Diabetic Mass. Collaborated experience and knowledge from 1000's training sessions. Done for you and ready to train.
I'm not a doctor or guru. However, I'm 100% confident to talk all things diabetes and getting in shape. Here's why…

I've lived with Type 1 diabetes for over 14 years.

I've professionally studied and qualified myself in the subjects of clinical nutrition, sports nutrition, human physiology, exercise physiology and public health at university level.

I speak internationally as recognized fitness educator.

I've a strong network of health and fitness professionals to learn from.

I've competed and won many bodybuilding shows.

I've helped 1000s of people (with and without diabetes) get in shape and improve the quality of their lives through my personal training business.
Don't Lift Another Weight Until You Read The Diabetic Mass Guide.
Have you ever heard the expression: "Learn from others mistakes?"
This applies here!
I've already done all the hard work, made all the mistakes and figured out what works (and what doesn't). And believe me, we made some mistakes "got ripped off physically, mentally and financially" a few times along the way…
…and now I do this stuff for a living!!
In the past this kind of training was mine alone, but now I'm making a select few available to the public. (You'll see why in just a bit.)
So now you don't have to train alone!
Normally these Diet and Training Plans sell for £150 – $200 +, but for a very limited time, you can get instant access to all of it for just $47.
Yep…. ONLY $47
Way cheaper than the cost of your gym membership.

Look bigger, fuller and stronger than ever before!

Save time, by following a properly structured 'done for you' muscle building nutrition and training plan.

Have actual scientific and experience driven structure to your diet and training.

Combat unsightly fat gain.

Expect a new wardrobe. Your clothes are going to cling to your newly developed physique.

Become a hero in your local gym and inspire others by being the gal who trains right and has the strength and physical presence to show for it.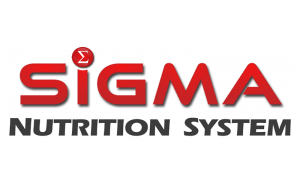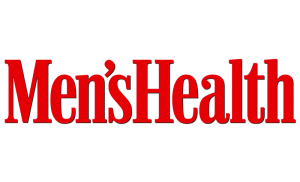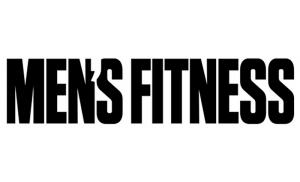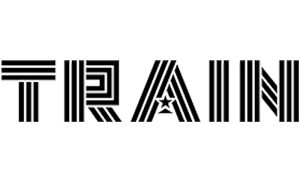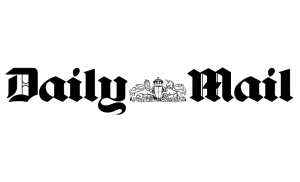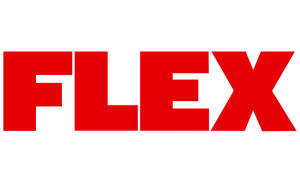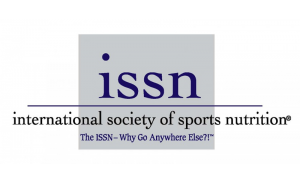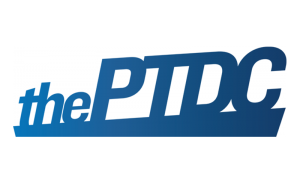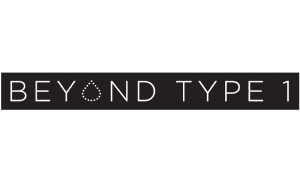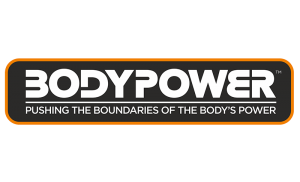 Diabetic Mass includes 13 digital e-books. Order anywhere in the world using PayPal or your credit/debit card. Prices shown are in USD or GBP and will convert to your local currency wherever you are in the world. This website has the world's most secure payment system in place. Your details are safe.
References
1  American Diabetes Association Standards of Medical Care in Diabetes 2016
2  Gallen, Ian. Clinical Management of the Athlete. Type 1 Diabetes
3  DiNardo MM, Korytkowski MT, Siminerio LS. The importance of normoglycemia in critically ill patients. Crit Care Nurs Q. 2004 Apr-Jun;27(2):126-34.
4  Type 1 diabetes: diagnosis and management of type 1 diabetes in children, young people and adults – NICE Clinical Guideline 15
5  Guidance for Management of Postmeal Glucose – International Diabetes Federation, 2007.
6  B. Bigland Ritchie, D. A. Jones, G. P. Hosking, and R. H. T. Edwards, "Central and peripheral fatigue in sustained maximum voluntary contractions of human quadriceps muscle," Clinical Science and Molecular Medicine, vol. 54, no. 6, pp. 609–614, 1978.
7  J. A. Kent-Braun, "Central and peripheral contributions to muscle fatigue in humans during sustained maximal effort," European Journal of Applied Physiology and Occupational Physiology, vol. 80, no. 1, pp. 57–63, 1999. 
8  Jay H. Williams, Timothy W. Batts, and Simon Lees, "Reduced Muscle Glycogen Differentially Affects Exercise Performance and Muscle Fatigue," ISRN Physiology, vol. 2013, Article ID 371235, 8 pages, 2013. doi:10.1155/2013/371235