THIS ISN'T YOUR AVERAGE DIABETES WEBSITE
DIABETIC MUSCLE AND FITNESS WAS CREATED FOR MEN AND WOMEN LIVING WITH DIABETES WHO WANT TO BUILD THE HEALTHIEST, STRONGEST BEST LOOKING VERSION OF THEMSELVES THROUGH STRENGTH TRAINING, HEALTHY EATING, MINDFUL LIVING AND RELIGIOUS DIABETES MANAGEMENT.
DIABETIC MUSCLE & FITNESS WAS CREATED FOR THREE REASONS: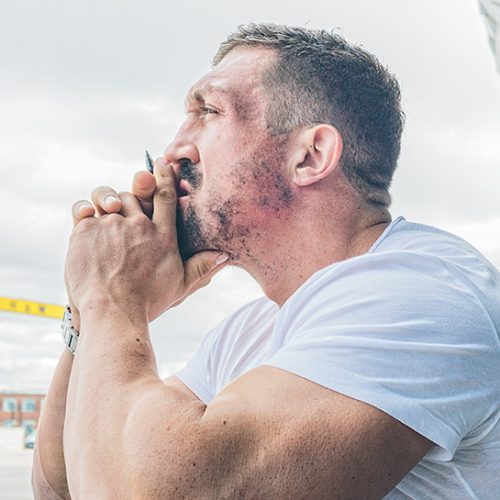 TO CUT THROUGH THE DULL, BORING AND GENERIC DIABETES INFORMATION THAT IS SO PREVALENT ONLINE.
Diabetic Muscle and Fitness prides itself on being a credible source of learning for men and women living with diabetes. The information in the books, guides and Training Lab are a collaboration of the latest scientific research and 1000s of hours' practical experience in the gym and helping people with diabetes improve their health.
This is the world's premier online community and information hub for people living with diabetes wanting to build more muscle, lose fat and boost exercise performance, whilst at the same time master their diabetes management.
Expect to learn everything there is to know about nutrition, exercise, supplements, diabetes management, fitness technology and mindset.
TO CONNECT 1000S OF LIKE-MINDED PEOPLE AROUND THE WORLD.
The Diabetic Muscle and Fitness Training Lab connects 1000s of diabetic fitness fanatics, gym goers, bodybuilders, athletes, and anyone else with a strong passion for physical fitness, wellbeing, personal development and diabetes mastery.
No matter where you come from, you'll be made welcome and become part of a worldwide movement. Diabetes brings all of us together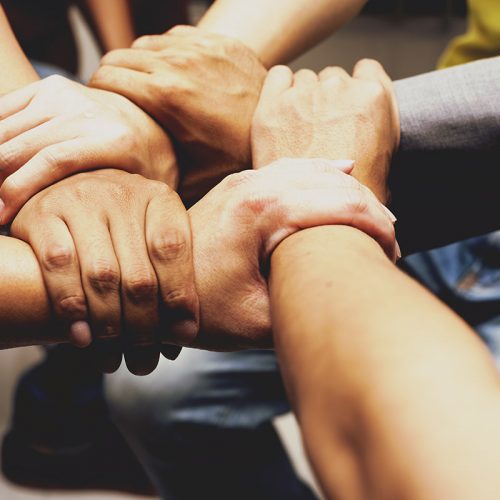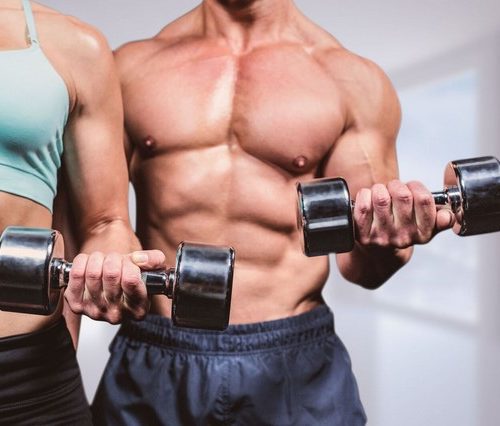 Results
The most important reason Diabetic Muscle and Fitness was set up.
Say goodbye to the days of not knowing what to do. Diabetic Muscle and Fitness covers every possible angle of building a better body with diabetes. Plus, you get that much needed credibility that comes in so useful when you feel lost or your approach plateaus.
A PERSONAL MESSAGE FROM THE FOUNDER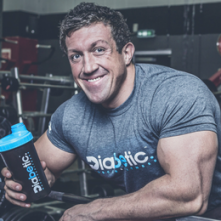 PHIL GRAHAM
TYPE 1 DIABETIC, AUTHOR, SPORTS NUTRITIONIST, STRENGTH COACH AND FITNESS EDUCATOR

HELLO AND WELCOME TO DIABETIC MUSCLE AND FITNESS!
I'm so glad you here! You are visiting this site for one of three reasons.
You're a diabetic just like me, and want to know the inside secrets on how to build muscle, lose fat and get in shape with diabetes.
You aren't diabetic but you have a relative or close friend with diabetes, and you want to learn all you can to help inspire them to make healthier lifestyle choices.
You are a health care or fitness professional with a profound interest in diabetes and want to check out all the content on this site for your own interest or for your own clients.
---
I want to quickly tell you why I set up Diabetic Muscle and Fitness.
Since being diagnosed with type 1 diabetes over 12 years ago I quickly realized my health was in direct proportion to how well I controlled my diabetes, yet I also understood that medication was essential and that I would need to take insulin for the rest of my life.
I also quickly realized how important exercise, nutrition and lifestyle were. But, there was one problem: the information I came across online was rubbish, uninspiring and not helpful. You've probably felt the same?
I felt lost and that I would never be able to build the body of my dreams and look how I wanted. I felt destined to be under-muscled, soft and weak my entire life.
This didn't sit well with me.  As a young man, I envisioned myself having a healthy, strong and muscular body – just like Arnold.
Is it ever going to happen? I asked myself…
Of course it did! I made it happen.
I committed my life to learning everything there was to know about my body, diabetes, food, exercise and mindset from the ground up. It hasn't been easy, but I now live in the body I was told I would never have, I've also competed and performed to a high level – one I was told I would never get to.
I created Diabetic Muscle and Fitness for people just like I was, at the start of my diabetic journey. It doesn't matter what stage you are at with your diabetes, if you are feeling:-
Confused
Limited
Frustrated
Dying to make change
and want to build the best version of you through health and fitness.
You've come to the right place.
I don't claim to be a guru, or hold a cure.
But what I do hold is a thirst for continuous professional development, knowledge and application.
My work started with the Diabetic Muscle and Fitness Guide.
A 400+ page book that has impacted the lives of people all around the world with and without diabetes. If you are a first time visitor to this site and relate to any of the problems I just mentioned, I urge you to get yourself a copy and read it front to back. When you finish, email me personally and tell me how it has changed your life. Take my word for it. It will. 1000s of people can't be wrong. I've also been where you've been. But I didn't stay there.
I hope you enjoy the site and that all the information you read helps you achieve your goals and build a better version of you, in health, body, mind and spirit.
Your's in Strength,


YOUR HEALTH IS A PRIORITY.
While we have done our absolute best to provide you with the most up-to-date evidence-based information on exercise, nutrition, and diabetes, you must follow the guidance of your health care professional team and inform them of any changes to your diet, exercise regime, physical activity or diabetes management.