SHRED FAT WHILE EATING THE FOODS YOU
LOVE!
DON'T KILL YOUR HAPPINESS FOR ANOTHER BORING SALAD AND ICE-COLD BOTTLE OF STILL WATER.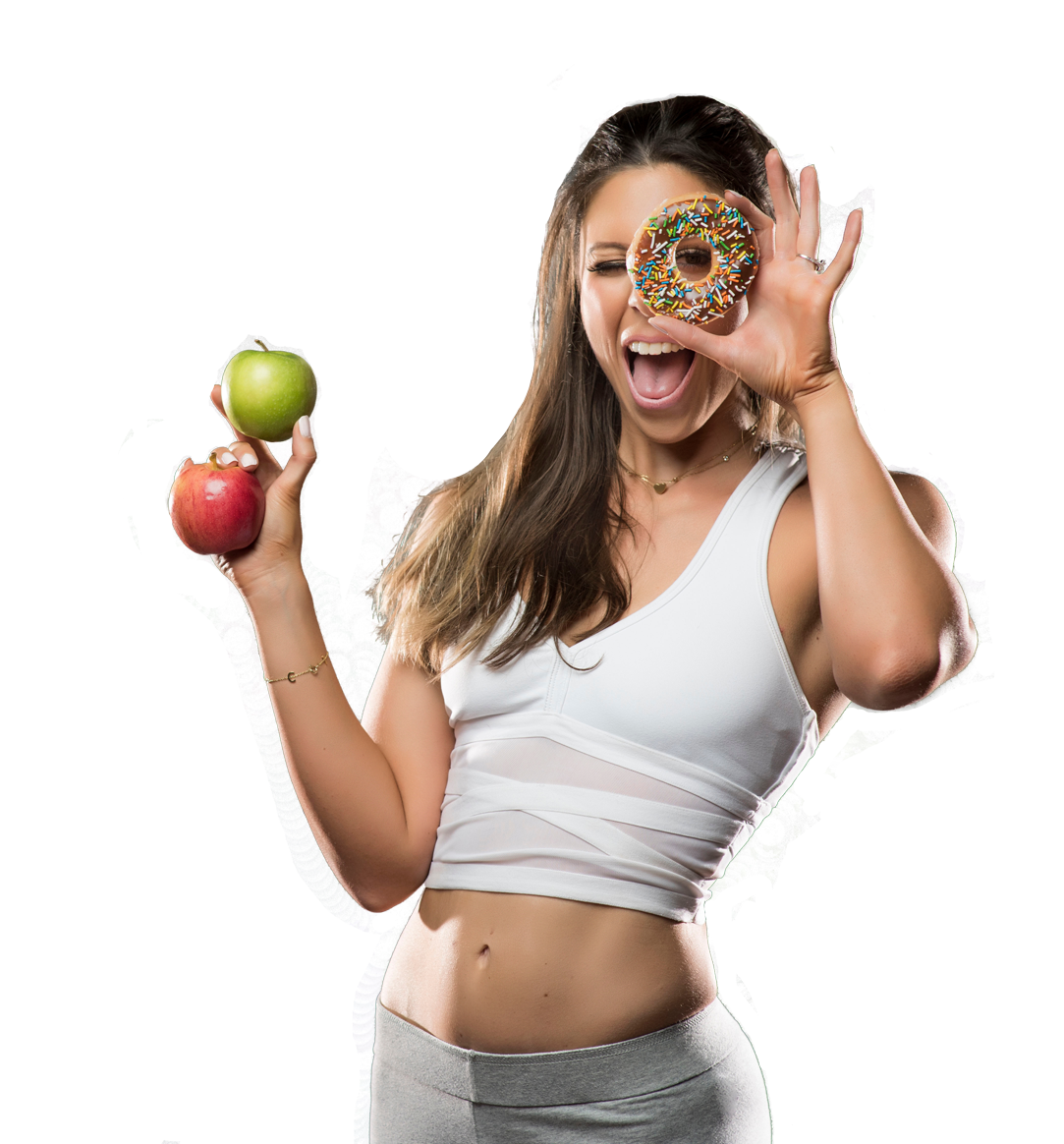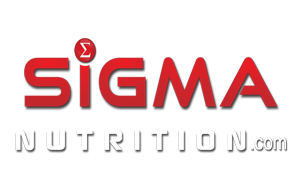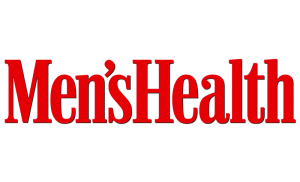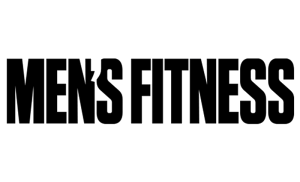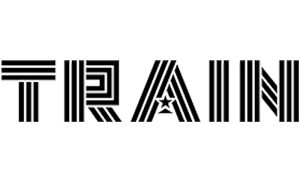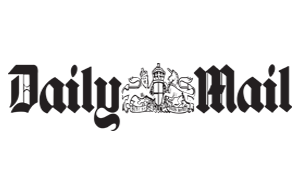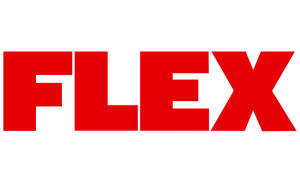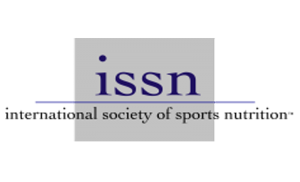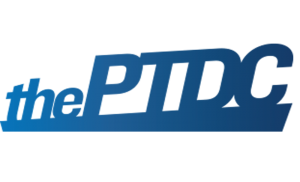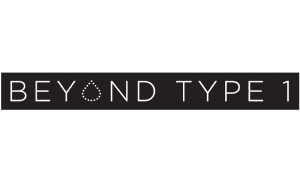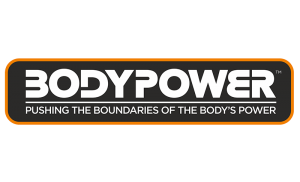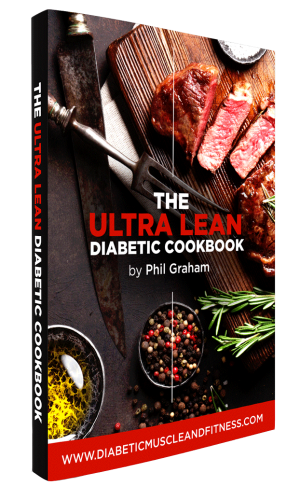 DIABETIC BODYBUILDER AND SPORTS NUTRITIONIST SHARES 100 MOUTH-WATERING RECIPES THAT MAKE FAT LOSS EASY AND ENJOYABLE.
After studying clinical nutrition and food science for many years, help coach 100s of clients shred unsightly body fat and also live with Type 1 diabetes for over 12 years I've developed a strong understanding of what food and meal ideas support swift, healthy and sustainable fat loss in people living with Type 1 and Type 2 Diabetes.
If you're not enjoying your diet right now, it's because you lack knowledge on how to be flexible with your diet, fear certain foods will make you fat or, you lack knowledge on how to make healthy looking food taste great.
CLEAN EATING DOES NOT WORK!
MOST FAT LOSS DIETS DISSOLVE YOUR WILLPOWER, TRIGGER NUTRITIONAL DEFICIENCIES, INCREASE YOUR CHANCES OF BINGE EATING AND REGAINING ALL THE WEIGHT YOU WORKED SO HARD TO LOSE!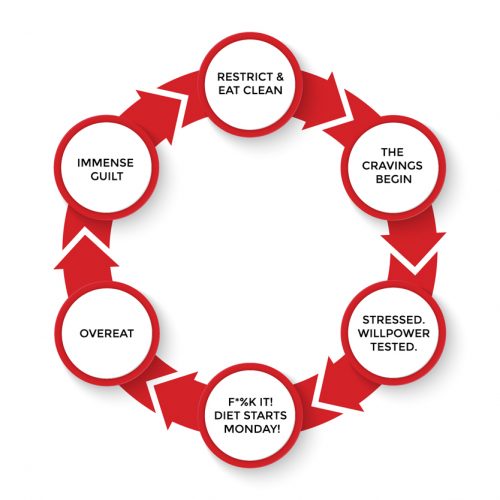 YOU DON'T NEED TO PUT YOUR LIFE ON HOLD to get IN shape.
Hi, my name is Phil Graham.
I've been living with diabetes and trying to get in shape for the last 12+ years of my life.
I know exactly what it feels like to be overweight and do everything in my power to lose it.
When I first tried to lose weight I did it all wrong.
I followed the whole clean eating thing, tired the paleo diet and every other popular diet under the sun. I did lose weight, but, I never sustained it and always ended up regaining more fat than I lost whenever the diet came to an end.
This really annoyed me. I kept thinking my body was broken.
It wasn't until I studied human nutrition at university that I realised my body wasn't broken. The underlying principles of clean eating and every other popular diet I was following were broken.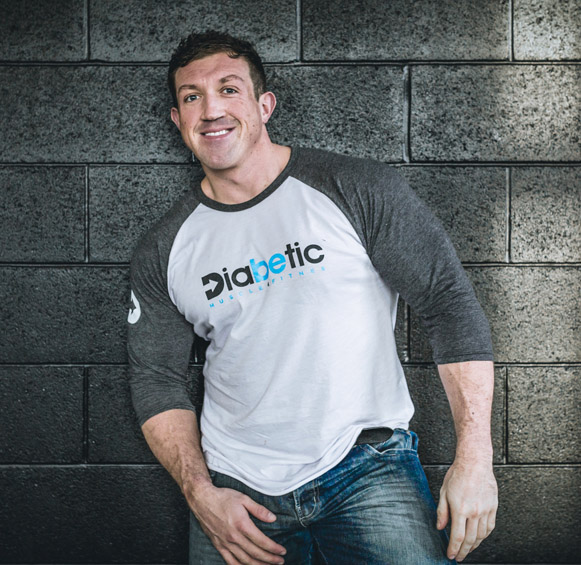 The main reason why clean eating and pretty much every other fat loss diet fails is because they are difficult to stick to.
They force you to fit the diet, not the other way round.
When you are forced to follow an all-or-nothing diet, ditch your favourite foods and cancel pretty much every social event that involves eating delicious food with friends and family – you get frustrated, cheat on your diet and give up.
Sound familiar?
Good!
You're on the right page.

If you are like the millions of other dieters who have tried to eat 'clean' and failed, I've got great news for you…
YOU DON'T NEED TO SUFFER IN ORDER TO GET IN GREAT SHAPE.
After years of studying nutrition, self-experimentation and learning from some of the best minds in diabetes world I realised…
THE MOST IMPORTANT ASPECT OF LOSING FAT AND STAYING LEAN IS A SUSTAINBLE CALORIE DEFICIT.
You sustain what you enjoy. Therefore, the only way to lose fat and keep it off is to build a diet comprised of the foods you love.
Now here's the most important thing…

BESIDES GOING TO AN OVERPRICED HEALTHY EATING RESTAURANT OR, BUYING PRE-MADE FOODS. THE ONLY WAY YOU CAN SUSTAIN A CALORIE DEFICIT IS BY CONSUMING DELICIOUS HOME MADE RECIPE IDEAS.
That's why I created The Ultra Lean Diabetic Cookbook Range.


I've incorporated all my nutrition and cooking knowledge into 100+ 'done for you' delicious, diabetic friendly recipes that will help you lose fat and feel great!
These recipes changed my life and I know they will change yours.
I use them every single day!
Generous portions of great tasting meals that support your fat loss efforts.
You won't be craving cheat meals any more – they taste that good!
Don't eat another boring meal again.
The Ultra Lean Diabetic Cookbook will change how you eat for the rest of your life.

Yours's in Strength,

Founder Diabetic Muscle and Fitness

EATING TO LOSE FAT IS MUCH EASIER AND ENJOYBALE WHEN YOU HAVE GREAT RECIPE IDEAS TO FOLLOW.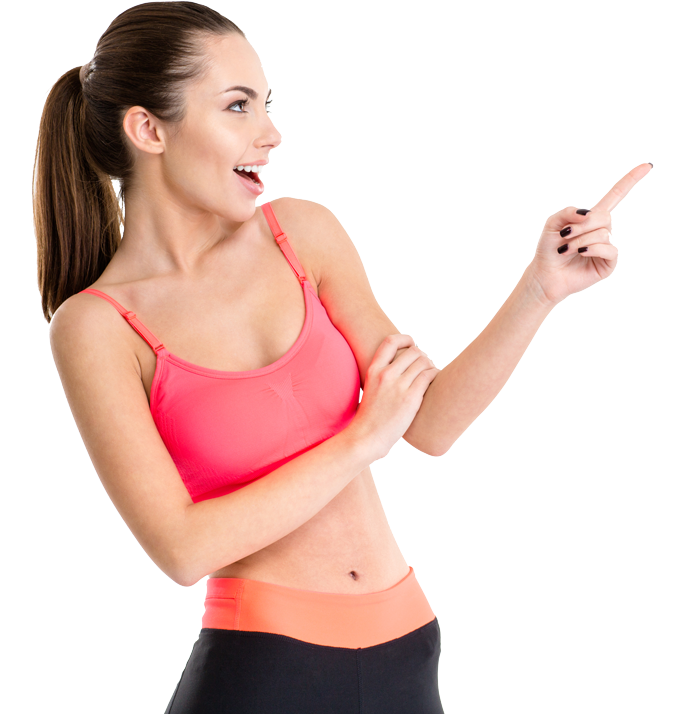 I'VE INCORPORATED ALL MY NUTRITION KNOWLEDGE AND COACHING EXPERIENCE INTO FIVE SUPER USEFUL COOKBOOKS THAT CONTAIN DELICIOUS, 'DONE FOR YOU' DIABETIC FRIENDLY RECIPES THAT WILL HELP YOU LOSE FAT AND FEEL GREAT.
EVERY COOKBOOK INCLUDES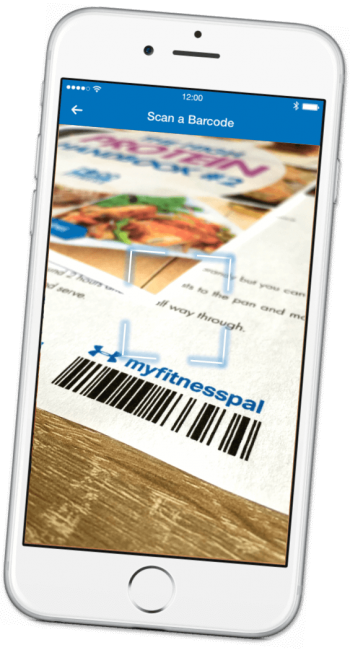 THE FIVE IRREFUTABLE LAWS OF DIABETIC FAT LOSS NUTRITION THAT ALLOW YOU TO STAY LEAN 365 DAYS A YEAR!
PAY ATTENTION TO CALORIES.
Provided you keep a close eye on your calorie intake you can lose fat without giving up the foods you love. How you fill your calorie allowance is up to you – but, make sure the bulk of your diet comes from high quality minimally processed great tasting food.
ALL OR NOTHING DIETS DO NOT WORK.
The latest scientific research claims that a strict all-or-nothing approach to dieting is associated with overeating, increased body fat mass, symptoms of an eating disorder, mood disturbances, and anxiety.
I personally feel all-or-nothing clean eating diets are one of the biggest reasons why so many men and women in the fitness industry develop eating disorders.
The best fat loss diet is a little bit of give and take. Being told to "eat healthy" generally doesn't do the trick. Finding the balance between enjoying food and making sure to not abuse it is the key.
IF YOU DON'T ENJOY YOUR DIET YOU'RE MORE LIKELY TO CHEAT AND OVEREAT.
Your diet needs to taste great and suit your personal schedule. Otherwise, you'll get bored, frustrated and develop an unhealthy relationship with food which increases your chances of cheating and overeating.
You are fooling yourself if you think you can eat traditional clean eating foods like plain chicken, steak, egg whites, tinned tuna, oats, rice and broccoli for the rest of your life.
If you want to consume all your calories from tasteless fitness foods that's perfectly fine – as long as it is a genuine preference, and not a painful battle of will.
The context of the foods within the diet as a whole is often lost. You are a result of what you eat on average. NOT what you eat at one meal sitting. Only good or bad diets exist, not good or bad foods.
CARBOHYDRATES ARE NOT THE ENEMY.
Most people still don't understand why they need carbohydrates and how simply dropping carbs is one of the most deceiving ways to lose weight.
When energy intake and protein are matched, there is no evidence of a superiority of keeping carb intake very low for fat loss. It comes down to energy balance irrespective of carb/fat intake.
In fact, carbohydrates are the body's preferred source of energy for hard training sessions. They also taste great and provide you with fibre, and a tone of other vitamins and minerals essential for well-being.
Cutting carbs jeopardises your strength training sessions and forces your body to use fat and protein for energy, which increases your chances of losing all the valuable muscle you work so dam hard for.
YOU MUST CONTROL YOUR DIABETES.
You must control your blood sugars if you want to gain optimal amounts of high quality muscle mass. The recipes contained within The Ultra Lean Diabetic Cookbook have been designed to support healthy blood glucose levels.
WHEN YOU START USING THE ULTRA LEAN COOKBOOK YOU WILL THINK EVERY MEAL IS A CHEAT MEAL!
NOW YOU KNOW YOU CAN GET LEAN WHILE EATTING GREAT TASTING FOOD THE DECISION IS ALL YOURS…
CARRY ON EATING THE SAME OLD RESTRICTIVE DIET, THAT HASN'T GOT YOU RESULTS.
SPEND A COMPLETE FORTUNE HIRING A PERSONAL CHEF TO MAKE YOUR DIET TASTE BETTER.
GRAB A COPY OF THE ULTRA LEAN DIABETIC COOKBOOK AND START ENJOYING YOUR DIET WITH GREAT TASTING BREAKFASTS, LUNCHES, DINNERS, DESSERTS AND SMOOTHIES.
THATS NOT ALL.....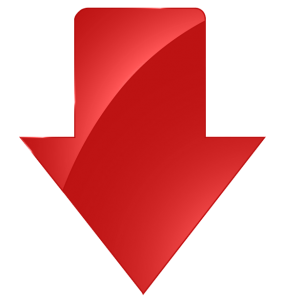 BUY TODAY AND GET 50 ULTRA LEAN SNACK IDEAS
FOR FREE (RRP $15)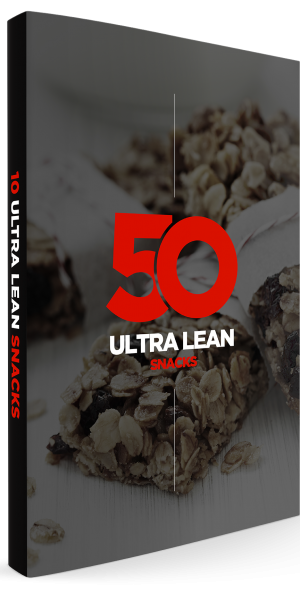 SAY NO TO DULL, BORING FOOD. YOU CAN INDULGE AND STILL LOOK GREAT!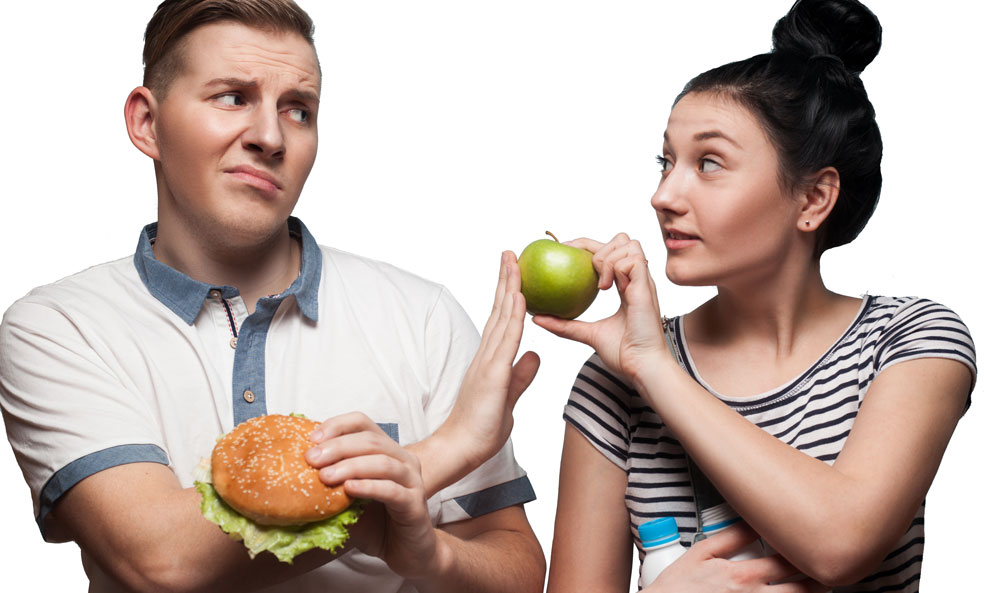 $14.95
regular price $27



FREQUENTLY ASKED QUESTIONS
How do the books come?
All the recipe books come print ready in e-book download format. You can view them anywhere on your pc, laptop, tablet or mobile. Many people print the recipe cards out and laminate them for regular cooking use in the kitchen. These guides would be x5 the price if they were to be printed in hardback version
How long does it take to get the books?
Immediately. They will be sent to your email address as a downloadable link.
Are these really suitable for people with diabetes?
Yes. They have been written by a diabetic who understands clinical nutrition and the pathology of diabetes as a disease. The guides are used by many people with diabetes around the world. Please appreciate some of the meals do contain carbs. You must show seek approval from your health care professional and before consuming.
Are they full of unhealthy junk?
No! These recipes have been carefully designed to combat obesity, enhance muscle growth, boost exercise performance and assist with blood glucose management.
How tasty are the meals?
I wouldn't put my name to anything that tasted like crap. Having monitored my own and 100s of client's calorie intakes over the years I've learnt how to make delicious food without the calories. I even hired the help of a professional chef to help me. Every recipe has been trial tasted by me and my clients. No complaints – only requests for left overs.
How long do they take to prepare?
I appreciate you live a busy lifestyle like me. So I have kept the preparation time for most meals between 10-20 minutes. There are also certain dinners that take 20-40 minutes to prepare.
I don't have much cooking experience?
If you are completely new to cooking, you might want to have someone help you out the first few times you cook a recipe. After that it's pretty easy – you don't need to be a MasterChef to cook these meals. The cooking instruction cards are super simple and easy to follow.
Are the ingredients hard to get?
No. I have kept all the ingredients internationally friendly. You'll be able to grab them at any local supermarket.  Some specific items can easily be got on amazon.
What If I have intolerances, allergies etc.?
I've worked with all types of food intolerances before especially egg, dairy and gluten. This cook book clearly outlines which recipes include dairy, shell fish, gluten, soya, MSG, nuts and eggs.
Generally speaking, the majority of recipes found in this cook book are made up primarily of whole single ingredient minimally processed natural foods.
SHRED FAT WHILE FEASTING ON DELICOOUS FOOD!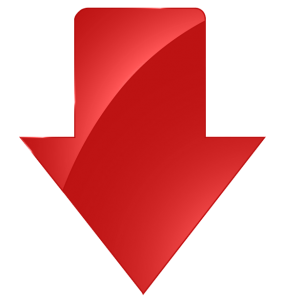 $14.95
regular price $27



Order anywhere in the world using PayPal or your credit/debit card. This website has the world's most secure payment system in place. Your details are safe. This is a special promotion not available anywhere else.