---
Welcome to the Execution Guide on Becoming A Bolus Wizard
---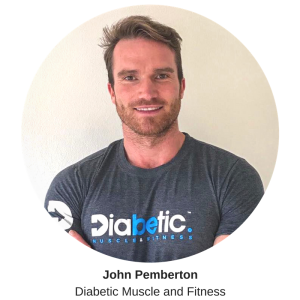 Since being diagnosed with Type 1 Diabetes in 2008, I have been on a crusade to know everything about how to get the most effective insulin dose for different types of diet.
Not just for me, but for the thousands of people I see in clinical practice as a Diabetes Specialist Dietitian.
I have set up this course because I cannot see every person with Type 1 Diabetes in my clinic. I know this content has huge value for everyone with Type 1, but especially those with a keen interest in muscle and fitness, who manipulate their diet very regularly
I've extensively researched and put into personal practice the most effective strategies for insulin dosing at meal times.  The information and practical strategies in this course have taken me nearly ten years to develop through:
Trying, testing and reviewing different bolus methods with hundreds of different people with Type 1 Diabetes, both in a clinic setting and online coaching.
Developing and running national training courses for healthcare professionals.
Reaching out to the Type 1 Diabetes community by blogging.
Teaching these methods to health care professionals at national training events and presenting my findings at international conferences.
Relentless self-experimentation following a high carb diet, low carb diet, and Ketogenic diet. Measuring my glucose level, insulin doses and training progress with OCD precision.
All of my personal and clinical experience has taught me every great course has the THREE key elements:
Engagement
Education
Empowerment
I have taken my thousands of hours of hard work and condensed it into an eleven module course that will only take you three hours to complete. I guarantee you will be engaged, educated and empowered. I have only one ask, be an active learner. Learning is a participation sport!
So,
Download the work booklet and start module one today
Take the time to complete the tasks in the work booklet
Use what you learn in REAL LIFE
Take the test on course completion to prove your learning
Ready to become a Bolus Wizard?
Let's go!
John Pemberton
Diabetes Specialist Dietitian PGDip, RD
Sports, Health, Exercise and Nutrition BSc
---
Please ensure you follow up with the recommended resources and complete the set workbook and test.
---