There is a common belief that 'low carb or zero carb' is the only way to eat if you have diabetes.
It's not, there is a time and place for low carbohydrate eating. But, in the context of people who lift x3-7 times per week (like you guys) Carbohydrates are pretty darn important, for feeling muscle performance.
In this video, I explain how people with diabetes can eat carbs, get lean, build muscle and still control their diabetes.
---
---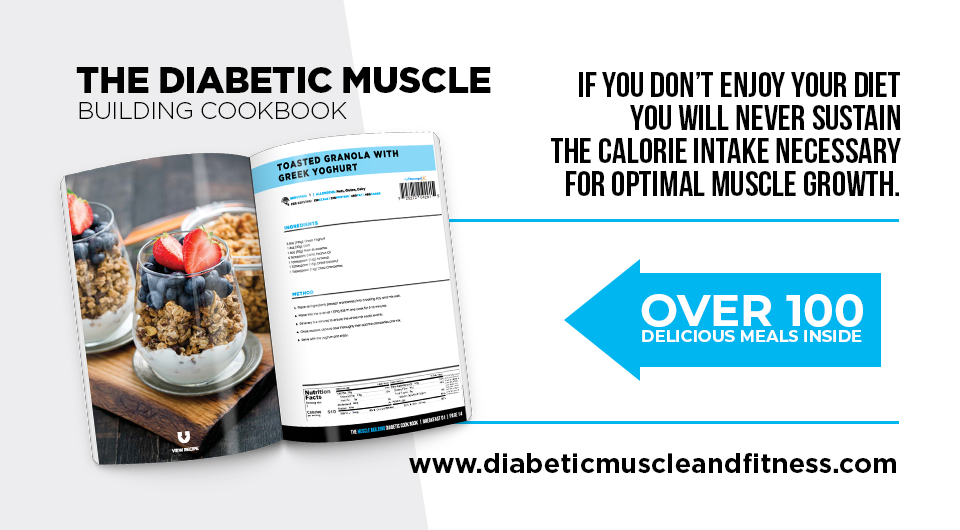 ---
If you liked this video and want to learn more about exercising with diabetes. You need to check out the Diabetic Muscle and Fitness Training Lab.
It contains a vault of in-depth knowledge and resources you can't find anywhere else on the internet. You'll gain valuable new found knowledge on diabetes, nutrition, training, mind-set and more.
Join 1000s of other diabetics just like you and start building muscle, shredding body fat and build the best version of you.