Q.Age
25
Q.Where are you from?
Belfast, Ireland.
Q.What do you do with your time? (Job, Pastimes, Family life etc.)
For the past two years I have been working as a Classroom assistant for the SEN department in De La Salle College in West Belfast.  It's a rewarding and challenging job working with children who have mental or physical disabilities (worked with a few diabetics, helping them understand carb counting and insulin ratios) and need a more individual approach to education.
I am a sports and exercise degree graduate from Exeter University.  I am looking to pursue a career in strength and conditioning.
Come from a fantastic family, my parents, Eileen & Peter who have been my rock and supported me through everything from administering my first insulin injection when I was 5 to sorting out my student finance and doing endless dishes, thanks Mum!
I also have a younger brother Lee who is 19 and is always there for advice or a game of Fifa!
My girlfriend Niamh needs a mention, I owe her so much to her for her support and saving me from numerous hypos. Especially those holiday ones. Going out together for over 5 years she's been there for me and always carries my spare needles and fast acting carbohydrates.
For the past 4 years I have been personal training. Since gaining my level 3 Personal training cert I have been reading, attending seminars, asking questions and implementing my own training philosophy.  I've learned from the greats. Louie Simmons, Dan John, Travis Mash, Glenn Pendlay, Marcus Filly, Kirksman Tao and Pat Mendes to name a few.  You can check out some of my results and training highlights from my Facebook page and instagram account which i'll link at the end.
Movement is my passion. Lifting things from the ground and putting it above your head is an art. In my opinion everyone should try it! The benefits are endless and it has changed my whole approach to training.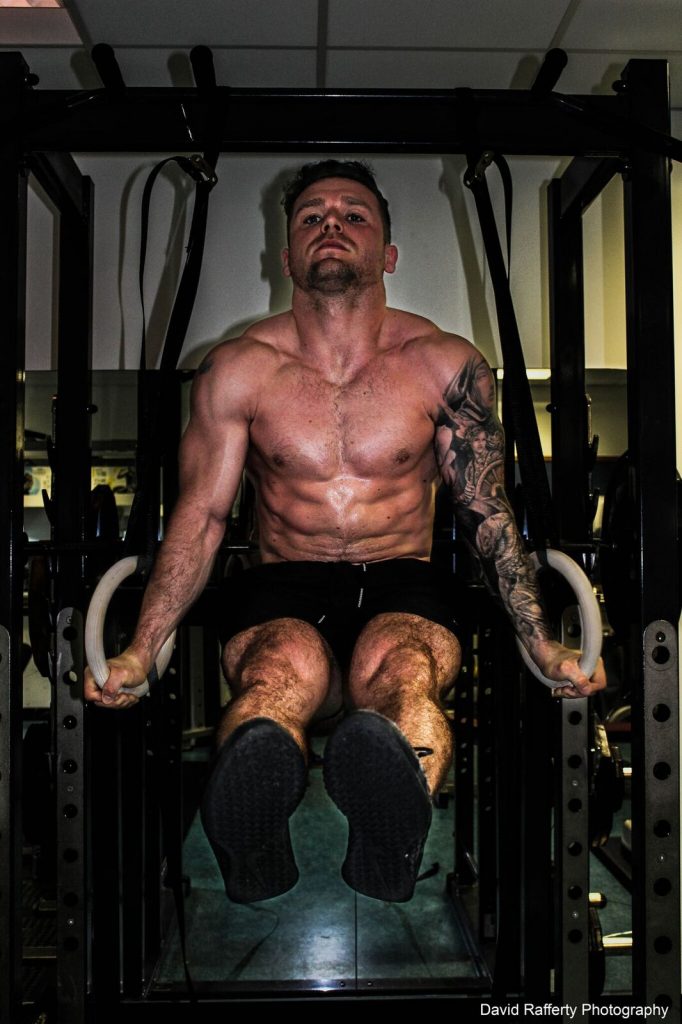 Q.Tell us about your diagnosis? How did you know something was wrong?
Let's rewind 20 years ago.  I was like any kid. Out playing, exploring and drinking copious amounts of Coca cola. For a few days I was super thirsty. Constantly coming in to my house to drink anything I could get my hands on, Coke was usually the drink of choice. My mum and Aunt were present at the time. They knew something wasn't quite right. My uncle Michael, who was a paramedic, came to pick my aunt up. I came into the house and went straight for a pint glass and a beverage. He saw how quickly I drank the pint of coke and the abnormal colour of my skin, he thought it best to take me to my local GP. My mum ended up taking me that very day and I was admitted to hospital on the 17th December 1996. I can remember this like it was yesterday. I can also remember my blood glucose. The very first time it was taken, 64.7mmol. DIABETIC. I went on to spend the next two weeks in hospital.
Q.Pens or Pump? Any preference?
Pens, I'm on Lilly Humalog Kwikpen for my fast acting insulin and Lantus solostar for my long acting insulin. I'm open to try the Pump, but at the minute everything is fantastic with the pens and my routine.
Q.How often do you check your blood glucose?
I check my blood glucose at the very minimum 8 times a day: morning, before snack, before lunch, pre-training, post-training, before dinner, before snack and before bed are my usual times.
You can never check too often!
Q.Recent A1C? 
7.2mmol
My worst was when I was 15, 19.3mmol. A turning point in my life. I was told control these or face amputation. Bit extreme but it worked.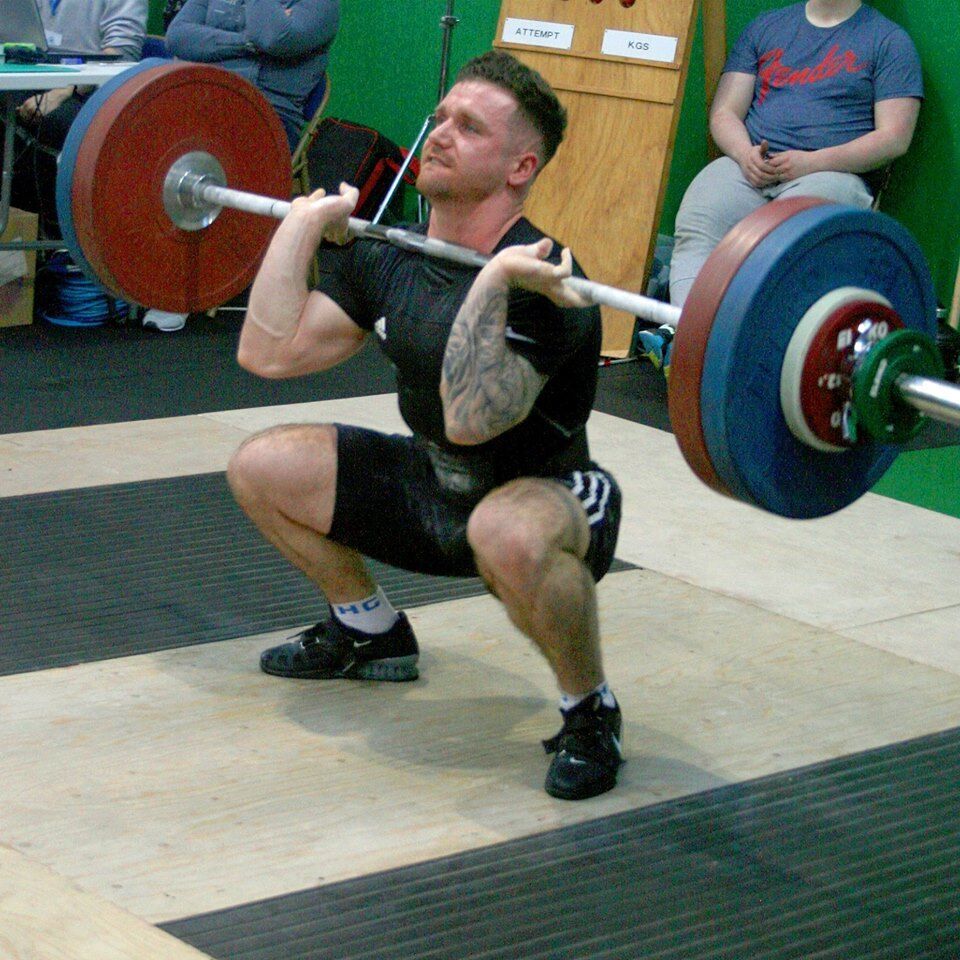 Q.How often do you train?
I do some sort of movement every day. When training for competition I'd train 5 days a week. Off season, at the minute I'm following 2 days on one day off!
Q.What is your daily calorie and macro breakdown?
I'm going on holiday in two weeks, so my current calorie breakdown is 2800 calories a day.
I'm on 300 grams of Carbohydrates, 180 grams of Protein and 80 grams of Fat
I've tried every dieting technique known to man and flexible dieting with a macronutrient breakdown is my favourite. I also use this technique for my clients. Using this technique goes hand-in-hand with being diabetic, especially being able to use carb counting and insulin ratios. A must learn for all diabetics in my opinion.
Q.What food do you love, but messes with your blood sugar the most?
None, I'm in complete control of my food and blood sugars. I never restrict. Being able to count carbs and take insulin according to what I've eaten allows me to be one step ahead of my diabetes. I'm fond of a treat every day; be it ice cream, donuts, biscuits or, my Achilles heel, 300 grams of coco pops. I make sure it fits my macronutrients and carb count so I know exactly how much insulin I have to take.
Q. Have you any body composition or performance goals over the next 12 months?
I train for the supertotal. Snatch, clean and jerk, squat, bench and deadlift.
Current workout split –
Monday: heavy back squats, push press and muscular imbalance work with light conditioning.
Tuesday: Clean and jerks and heavy conditioning,
Wednesday: I like to get on the rings for some muscle up and flow work.
Thursday: Snatch and heavy bench
Saturday: Front squat, deadlift and heavy farmers walks.
I have a few goals for the coming 12 months. September 9th i will be looking to hit a 240kg total at 77kg at the Northern Ireland Autumn Weightlifting open. I am currently on the Northern Ireland weightlifting team and looking to make the cut for the Commonwealth games next summer in Australia.
I also want a 160kg clean and jerk, 240kg back squat, 260 kg deadlift. All at a bodyweight 80kg.
I will also attain my Strength and conditioning certs this year.
Q.3 Things diabetes has taught you in life?
1) Patience, you don't learn all this overnight.
2) Diabetes is not a one-size-fits-all condition – what works for me might not work for you.
3) The carb value of every food under the sun.
Q.Top 3 tips for managing diabetes?
1) Always check your blood! I cannot stress this enough. The better range you have of your blood sugars then the easier it will be to keep those highs and lows at bay!
2) Educate yourself, find what works for you. Read books (Phil Graham's Diabetic muscle and fitness guide is a great place to start), forums and ask as many questions as you can.
3) Learn how to carbohydrate count. Weigh your food and get your carb to insulin ratio. This will allow greater control of your blood sugars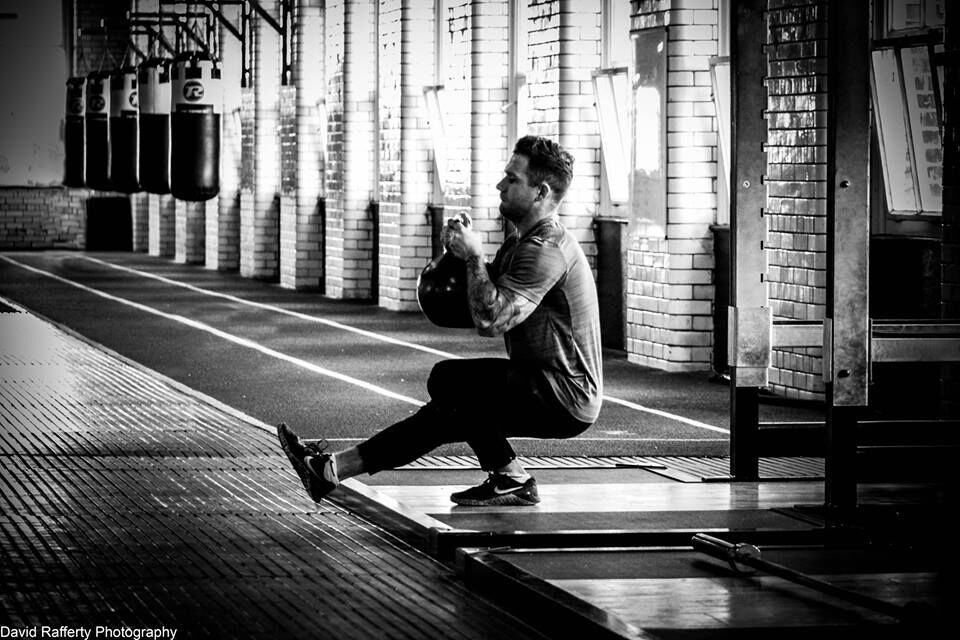 Q.Biggest fitness myth dispelled?
Isolating muscles in my opinion should be done rarely.
Use whole body lifts. Try this template out for a few weeks and send me your praises through to the email, when your athletic body goals come through…
Day 1 -Back Squat  10 Rep Max
Loaded carries
Day 2- Strict press 5 Rep Max
Chin-ups max reps
Sprints
Day 3 – Front squat 8 Rep Max
Prowler pushes 400m bodyweight
Day 4 – Behind Neck Push press 5 Rep Max
Below knee rack pull 3 Rep Max
Kettlebell swing tabata
Q. What is the single best piece of mind-set advice you could give someone who's been newly diagnosed with diabetes? 
Accept things will never be perfect. When things go wrong, learn from it. Perfect control doesn't happen overnight. It takes time and patience.  Don't stress when you lose control, ask why this is happening and how can I make it better.
The Diabetic Muscle & Fitness Guide is an essential must read for everyone!
The book goes into fantastic detail on the science of diabetes, exercise and nutrition. The information is clear and easy to understand. The use of graphs, tables and charts are fantastic. The chapters on Mindset with strategies on how to change your perception of diabetes, lifestyle management which highlights everything you can do outside of the gym to promote mind and body development and diabetic tips which should be read by everyone, including medical professionals.
To finally have this material in paperback is an amazing feeling and I cannot thank Phil enough for this, he has left no stone unturned. For newly diagnosed diabetics this will answer any questions you have about your condition. 5/5,
Your the man Phil,
Mark.
Facebook page – Mark Scott Elite Performance
Instagram – scottyyydoo