Key Points
Very little insulin is needed for the fructose part of the fruit.
The insulin determined by the insulin to carbohydrate ratio is too much for fruit only, as there is no fat and protein.
---
EVERYTHING YOU NEED TO KNOW ABOUT EATING FRUIT AND BALANCING YOUR BLOOD SUGARS
---
Ever wondered why you go hypoglycemic after eating fruit and delivering the insulin needed for the carbohydrate?
Ever wondered why pineapples and bananas need more insulin that apples and cherries?
This used to catch me out ALL THE TIME!
I would have a healthy fruit snack, usually, a couple of apples (30g carb), apply my ratio (1u:15g), deliver the insulin (2 units) and BANG – in 90 minutes I was HYPOGLYCAEMIC!
Has this ever happened to you?
How frustrating is it?
Has it put you off choosing fruit?
If it has, this article is a MUST READ for you.
In less than 5 minutes you will discover the two main reasons why this happens and what to do about it. So focus, get your thinking cap on, land let's get stuck in.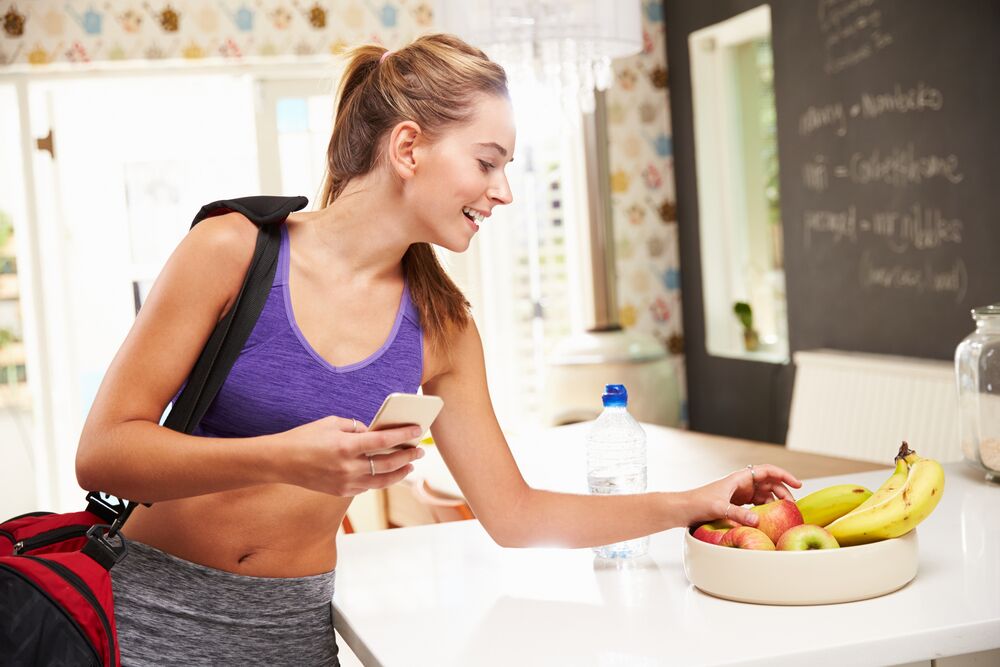 ---
FRUCTOSE AND GLUCOSE HAVE DIFFERENT EFFECTS ON BLOOD SUGAR
---
Fructose is metabolized differently to glucose; therefore, its insulin requirements are very different.
Fructose is the main source of carbohydrate found in fruit, especially grapefruit. However, some fruits like pineapple have glucose as their main source of carbohydrate.
How do you know which fruits contain more glucose or fructose?
The easiest way to find out is using the glycaemic index tables.
Very simply:
The lower the glycaemic index of a fruit, the higher the fructose content.
The higher the glycaemic index of a fruit, the lower fructose content.
Why is it important to know if the fruit is mainly fructose or glucose?
Fructose gets taken up by the liver ONLY (not the muscles).
This process DOES NOT REQUIRE INSULIN.
In the liver, fructose is converted into glucose for immediate energy use and further stored as glycogen when there isn't an immediate energy demand. When glycogen stores are full, fructose can be converted into fat by a process called lipogenesis.
RANT: FRUIT SUGAR DOES NOT CAUSE OBESITY
Just because fructose can be converted into fat doesn't mean fruit WILL MAKE YOU FAT.
You will only gain body fat when you over consume calories and remain inactive for prolonged periods of time.  Keep it simple – DON'T OVEREAT IN THE FIRST PLACE, and enjoy all the health benefits of fruit:
Vitamins and minerals
Anti-oxidants
Fibre
lovely natural sweet taste
It just riles me when people say fruit makes you fat due to fructose.
This is an incorrect statement often played upon by the media who has at best, have a very limited understanding. I highly recommend reading this article WHY HEALTH NEWS IS ALMOST ALWAYS WRONG!
Overeating makes you fat – respect the principle of energy balance.
Moving on…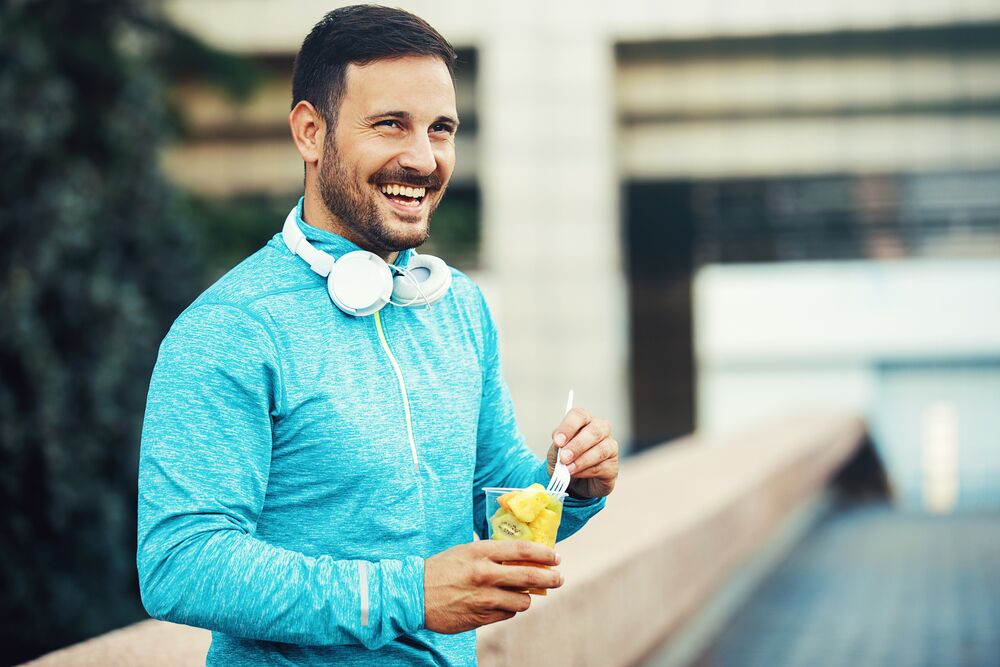 ---
Why do you go hypoglycaemic if you deliver insulin for fructose?
---
After digestion, fructose goes straight to the liver and is taken up without the need for insulin.
Fruits with a low glycaemic index provide very little glucose into the peripheral blood stream. Therefore, the insulin you have just delivered is surplus to your requirements, resulting in a rapid decline in your blood sugar levels.
The best solution for this is to lower your insulin dose when eating fruit on its own.
Besides the fact fructose has a minimal effect on blood glucose levels we need to consider another important factor.
Even though you didn't know…
The Insulin to carbohydrate ratio actually covers the usual fat and protein of mixed meals.
There has been a raft of evidence over the last four years that have proved this unique insight. The insulin you deliver for a meal, that is determined by counting the carbs, actually also covers the glucose-raising effect of your usual protein and fat amounts (1).
So, what're the issues when delivering insulin for fruit?
Fruit has no fat and protein.
Therefore, when you eat carbohydrate only, the insulin to carbohydrate ratio is too strong. Too much insulin is delivered and a hypo is very likely. This happens for a lot of just carb only snacks like:
Cereal bars
Fruit
Vegetable sticks
That's why most people's insulin to carb ratio for snacks is much less aggressive than meal times.
It's not because you are less sensitive to insulin at that time. But, due to the fact there is very little fat and protein in those snacks, so less insulin is required.
Sound familiar? Are you are starting to see there is a double whammy?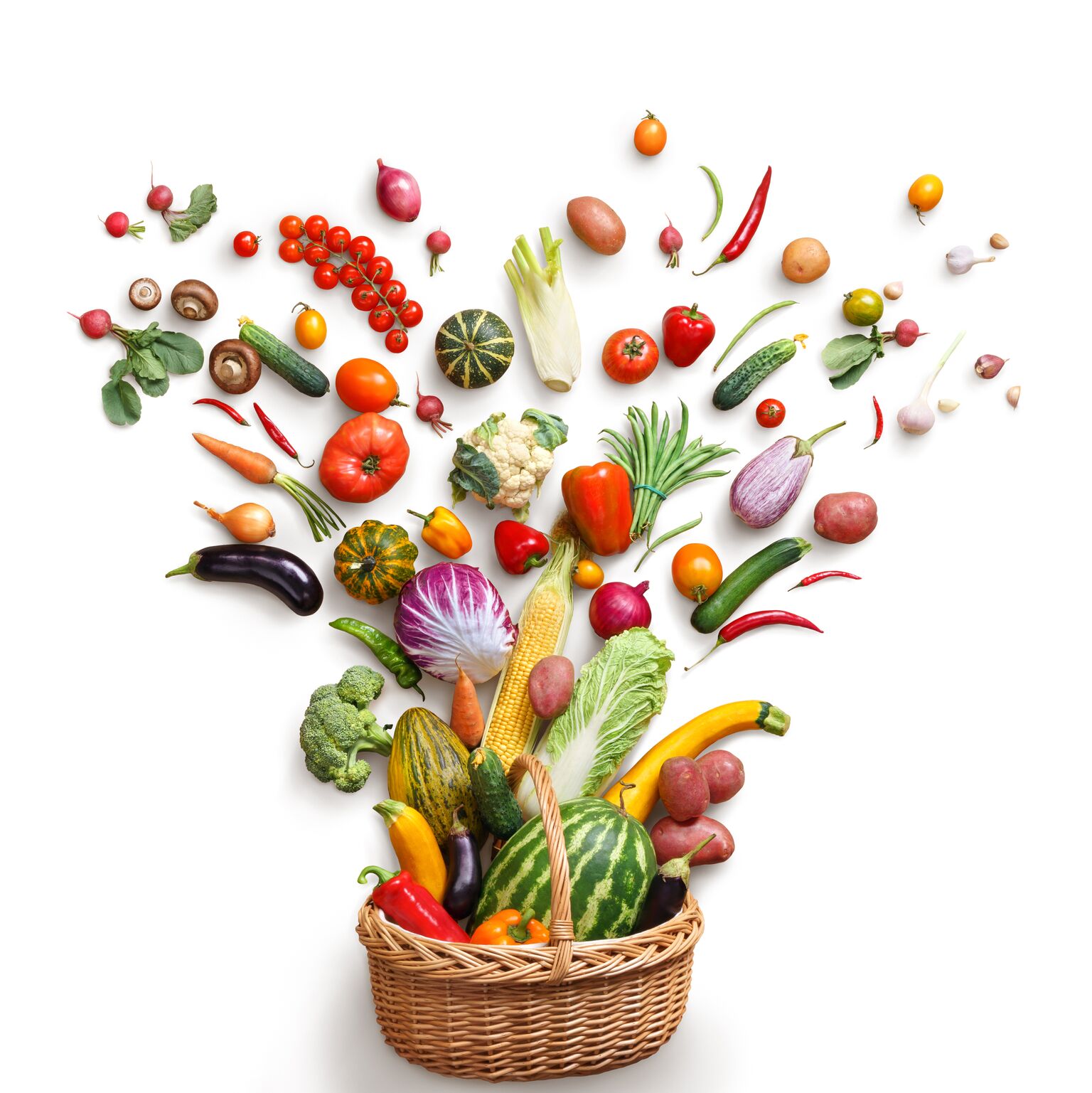 ---
EATING FRUIT AND MANAGING DIABETES
---
I have tried a few that have been successful for me and people I coach; they might work for you.
If eating fruit only snacks, a great question to ask is this…
Is it a low GI fruit (high fructose)?
If NO (pineapple, raisins, banana).
Work out the insulin dose and take off 25% because there is no fat and protein.  For example, if I eat a banana (20g) with tablespoon raisins (10g).
Then I apply my ratio (1u:15g) to work out the dose (2units), then deduct 25% (0.5units) and bolus that (1.5units).
If YES, (apples, cherries, oranges).
Work out the insulin dose and take off 50% because the fruit is mainly fructose and there is no fat and protein.
If I eat an apple (15g) and orange (15g). Then I apply my ratio (1u:15g) to work out the dose (2units), then deduct 50% (1.0units) and bolus that (1.0units).
If eating fruit with a meal, then just count it all, as there will be fat and protein in the meal and there are so many other variables.  It's not worth considering in mixed meals, IMO.
This may be worth giving a try if you have had issues with going hypo after blousing for fruit.
As always, please remember to run this idea past your medical team.
If you want to take your knowledge, skills, and strategies to the next level then you should seriously consider checking out my two courses inside the training lab on how you can perfect your insulin dosing strategy. The two courses are called:
Become a Bolus Wizard.
The Definitive Guide to Insulin Dosing for Carbohydrate, Fat, and Protein.
Be warned, the knowledge and strategies inside these courses will elevate your skills to a level way higher than 99% of diabetes teams. You may end up teaching your diabetes team a thing or two.
---
References
---
1. https://www.ncbi.nlm.nih.gov/pubmed/25998293